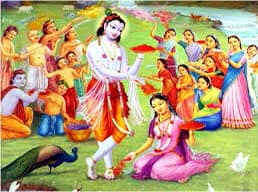 Dear Devotees
Dol Purnima (Dol Jatra) will be held at Sanatan Dharma Temple premises on Sunday 28th of March 2021.
At every moment, a maximum of 25 individuals will be allowed inside the temple for prayer and puja until 7 pm.
No appointments required.
Sanatan Dharma Temple will be following all governmental rules and regulations for COVID-19.
For any info, please contact Mr. Rithish Chakraborty at the temple (514 439 9133).
Sanatan Dharma Temple Management.
সকলের সহযোগিতা কাম্য ।                                         

সনাতন ধর্ম মন্দির কর্তৃপক্ষ